RobbDogg's Wingnuts Of The Week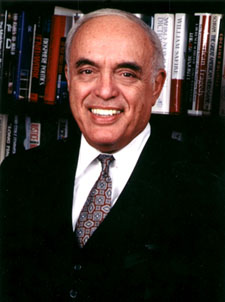 Once again, I didn't have a clear-cut winner for this week's Wingnut Of The Week award. Don't blame me for not trying, though.
I laid down a challenge for two dirty old men to determine amongst themselves who would win this week's award. Did they settle it? Noooooooooo!!!!
Instead of one of them fessing up to blowing Valerie Plame's cover, both bitches were squawking insults at each other like a couple of crack whores fighting over a trick rolling Benzo-style. This time, the prize ride rolled away without a handjob, leaving our two candidates to share this week's award until one of them gets fingered for the dirty deed.
Robert Novak

and

Karl Rove

, my bitches....I mean, Wingnuts Of The Week.